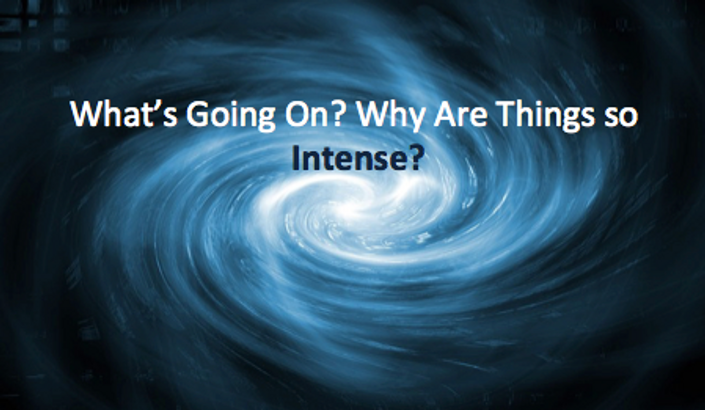 What's Going On? Why Are Things So Intense?
Understanding what is going on personally and globally so you can move forward!
What's Going On? Why Are Things So Intense?
As things continue to move along and accentuate, as we get closer to wrapping up 2018, other levels of energy move through to prepare us for the next level of change in 2019. Any level of change already brings along a certain amount of confusion, physical and emotional reaction and discomfort. However, the level of energies coming through now, which continues to increase, does bring up even greater intensities in our life experience as we try to hold on to our old way of life.
Some questions for you to reflect on:
Are you noticing a lot more intense emotions/reactions being triggered lately?
Are programs coming up faster than you can clear them, or at least this is how it seems?
Do you feel like you are getting repeatedly sucked into a spiral of stress, overwhelm, anxiety, fear or depression that you can't seem to shake loose from?
Is your current lifestream and different aspects of your life making less and less sense?
Have you noticed the different roles you play in relationships and in other aspects of your lifestream have become more and more unstable?
As the energies continue to amp up we are being shaken up more and more to loosen our grip and let go of the illusions and programs that have been running us personally/collectively on a global level. This opens us up to step into an entirely new aspect of self, which involves upgrading our human experience and playground we call earth, with all the playmates that we share this playground with.
This is a crucial time to be grounded in the understanding and knowing of who we really are, why we are here and our role in this current transformation taking place. This will bring in stability and heart focus so we no longer get caught up in the stories of the ego mind so we can flow with more ease during this time of change and transformation!
At this afternoon workshop Franco looked at:
• What is going on personally and globally and how to take advantage of this opportunity
• Addressing the illusions, we are living in order to see the stability we've always had while shifting the way we play the game of life moving forward
• How to use the shifting energies to propel you forward and not step back
• How connecting to your authentic self can bring clarity and a sense of inner peace while opening you to your more powerful state in shaping your inner and outer reality
Franco ended the workshop with a meditation/activation to activate and lock in the work done during the workshop.
This workshop will bring in more clarity on how to negotiate in what appears to be chaotic times. It will give you a better understanding of the bigger picture of what is happening around you and how it's affecting you. Understanding what's happening can change how you view and approach your world while shifting you into high gear allowing you to utilize every aspect of your current state of being and the changes that are unfolding.
Your Instructor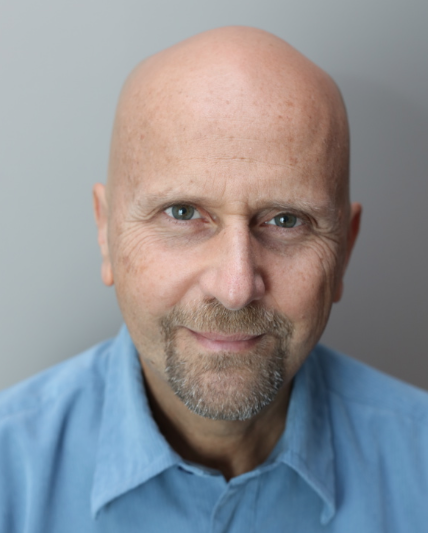 Franco DeNicola is a spiritual guide dedicated to assisting humanity in these times of great individual and collective changes. From an early age, Franco's access to higher dimensions of consciousness allowed him to recognize our true spiritual nature and understand our greater purpose for being on earth – which is to experience, play and evolve as souls on a physical journey.
Because humanity is transitioning from an ego-driven and fear-based world to one that is aligned with our true nature of peace, oneness, compassion and cooperation; it is with a great love that Franco dedicates himself to sharing his insights with others to facilitate this evolutionary leap forward.
Franco's work is aimed at assisting individuals in creating beneficial consciousness shifts and realignments within their personal lives, so that they may not only lead more fulfilling lives, but become the agents of change our world needs.
Course Curriculum
First Section
Available in days
days after you enroll
Frequently Asked Questions
How long do I have access to the recordings?
How does lifetime access sound? After enrolling, you have unlimited access to this course for as long as you like - across any and all devices you own.
Be grounded in the understanding and knowing of who you really are!