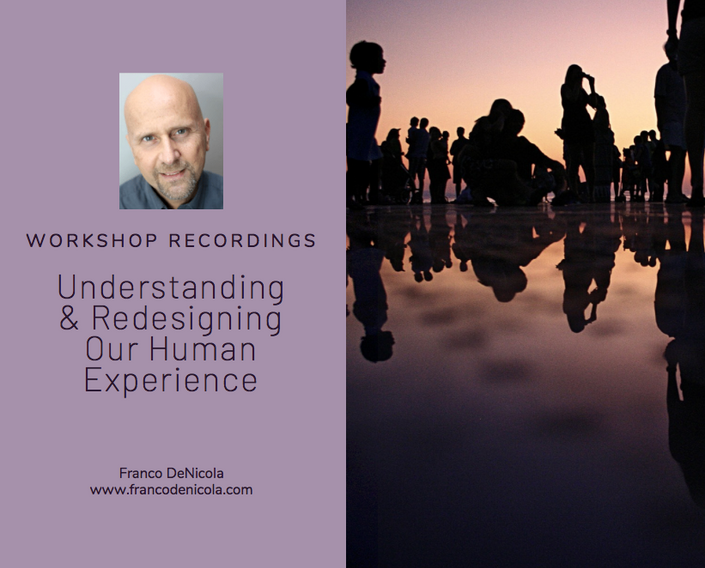 Understanding and Redesigning Our Human Experience.
The Full Recording of this Live Stream Workshop - March 2019
Enroll in Course
Understanding and Redesigning Our Human Experience.
Recorded March 2019
Sometimes it may seem we've lost the owners manual as to how this human experience is supposed to work, so it's good to check in every once in a while for a refresher course! It's always good to upgade our understanding and awareness to help us better navigate our way through this time of shifts and changes and learn how to access the owners manual within all of us!
In this one-day workshop, Franco shared with us key points when it comes to understanding all the different parts of us and the interconnected way they operate to provide us with the foundation from which we experience life here on earth.
How and why do we operate a certain way and respond to situations, sometimes seemingly without any control? How do our emotions work? What power do they have, how do they benefit us and how can they take over? How our experiences shape us and how we have the freedom to shape it any way we want. These are some of the questions Franco looked at, so we got a clearer understanding on how we are creating our reality and how we have the ability to create it differently!

Some other points from the owner's manual Franco reviewed:
•Understanding how we think, feel, respond and perceive the things going on around us
•How we shape our life and how much is unconscious and involves a different aspect and perspective
•How our environment and life stream contributes to our life journey and a look at how to shift it
•Why we choose certain experiences in life over other opportunities
•How we take on programs and identities and identifying when are we done with them
•How our ego mind works, its purpose, the backup connections it has and how to see how much it drives our experience of life and how we can shift it
•Agreements made with other people - the roles we take on, and how to release it and or adjust it
•Letting go of all adopted roles of who we think we are
•The true meaning of our experience and how it affects many levels of our self
•Moving out of automatic default
•Redesigning how we create our reality, using other levels of ourselves
•Our connection to the different aspects of ourselves, our soul, our human entity, body consciousness, mind and health and how they operate together, and why it may seem misaligned
•How these different aspects communicate with us and do we listen?
•A look at our true human design
•Being more conscious as to how we shape our life
•The difference between belief and knowing and how it shapes our reality and how to harness the power of the two
•How we can connect with our True Essence
•Processes
•Meditation/activation
This is an information-packed workshop with several processes done throughout it. A closing guided meditation/activation ended the workshop to make the experience more powerful.
The more of us coming together and creating a shift in oneself the more effective it will be to shift things globally!

Much love,
Franco & Kimberly
Your Instructor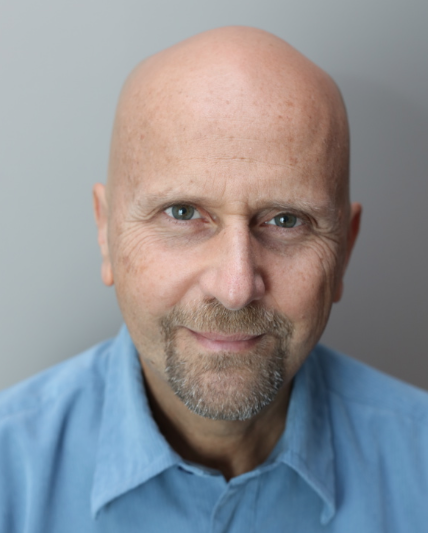 Franco DeNicola is a spiritual guide dedicated to assisting humanity in these times of great individual and collective changes. From an early age, Franco's access to higher dimensions of consciousness allowed him to recognize our true spiritual nature and understand our greater purpose for being on earth – which is to experience, play and evolve as souls on a physical journey.
Because humanity is transitioning from an ego-driven and fear-based world to one that is aligned with our true nature of peace, oneness, compassion and cooperation; it is with a great love that Franco dedicates himself to sharing his insights with others to facilitate this evolutionary leap forward.
Franco's work is aimed at assisting individuals in creating beneficial consciousness shifts and realignments within their personal lives, so that they may not only lead more fulfilling lives, but become the agents of change our world needs.
Course Curriculum
Understanding And Redesigning Our Human Experience
Available in days
days after you enroll
Frequently Asked Questions
How long do I have access to the recordings?
How does lifetime access sound? After enrolling, you have unlimited access to the recordings for as long as you like - across any and all devices you own.
Will I be able to download the recordings?
You will be able to download the audio recordings only. However the video recordings will always be available on Teachable.
We Do Have The Ability To Create A Different Reality!