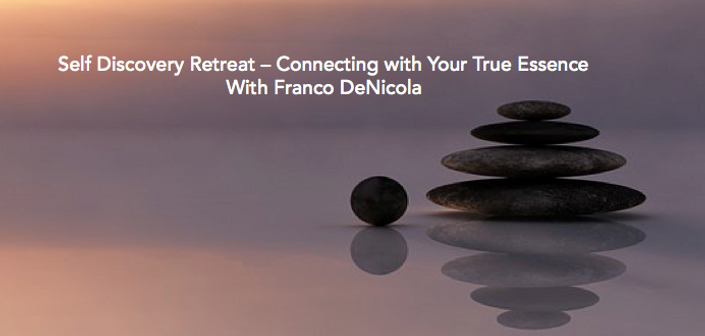 Self Discovery Retreat - Connecting with Your True Essence
Delving deep on a personal level into the truth of who we are!
Enroll in Course
This 5-day replay is for anyone who wants to connect to their true essence allowing them to live from a higher perspective and less in the ego's and collective's worldview of life!
How often do you feel you are getting caught up in the distractions and roles in life while feeling unfulfilled and not aligned with your true life's purpose?
How often do you feel your life has become small and somewhat meaningless?
Are you feeling in some way you are just wasting time by not doing what you truly want to do?
Do you feel lost and question whose idea of life are you living?
Do you say to yourself there has to be more to life than this?
If you answered yes to any of those questions, then you may want to purchase the replay of this 5 day retreat, as we dove deep on a personal level into the truth of who we are. How we have been operating and how to shift it.
There are a total of 32 hours of recorded content containing, meditations, insights, tools, exercises, and processes. Included as well is the one on one process Franco does with several participants who had a particular challenge they wanted to clear. This is a highly beneficial exercise to watch in order to understand the fundamentals to clearing any blockages and programs!.

Below is the full list of what we covered during this 5-day retreat
Tuning into who you truly are and re-establishing a clear connection

Living from your higher perspective and the expansion experienced

Seeing yourself and living as more than this physical experience

Tapping into infinite resources

Staying on-track and focused as your authentic self

What are distractions and letting go of them

Establishing and maintaining communication with Higher Self while navigating the human experience with more ease

The illusion of limiting beliefs and programs, how it came about and how to release it

Understanding and experiencing the whole of who you are

A look at your involvement in creating your personal reality and the surrounding realities and links

Choosing the life you have a higher preference to experience

Are you always in charge?

How to get back into the driver seat of your life.

Creating an alignment with your soul/higher self

What stops you choosing from a higher perspective?

Why we stay in a holding pattern to recreate and relive the same experiences?

How do we break free from our own patterned behaviour?

Who's life are we living? If we shift it - what does it mean to ourselves and others

Being really honest with yourself about your desires…is it your desires or someone else's or a collective adoption?

What shaped us and what part did we have in it.

Living less in your mind and more in your heart/soul/higher self

Relationship with yourself – how important is it to nurture it?

Shifting from a small life to an expansive life

Viewing personal challenges of some of the participants – bringing in their Higher Self awareness to guide them to a higher perspective - a guided process facilitated by Franco

A look at the implementation in your everyday life.
Also included
Milan Likon and Joanne Holtby shared their combined talents with the Tibetan singing bowls, gong and flute for 2 sound meditations! Joanne and Milan also provided some gentle but invigorating yoga which is included in this video series!
Your Instructor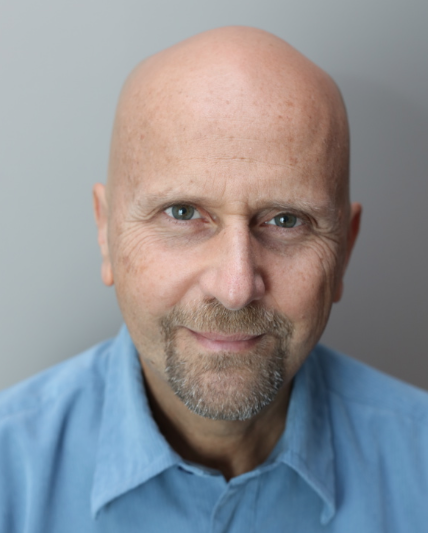 Franco DeNicola is a spiritual guide dedicated to assisting humanity in these times of great individual and collective changes. From an early age, Franco's access to higher dimensions of consciousness allowed him to recognize our true spiritual nature and understand our greater purpose for being on earth – which is to experience, play and evolve as souls on a physical journey.
Because humanity is transitioning from an ego-driven and fear-based world to one that is aligned with our true nature of peace, oneness, compassion and cooperation; it is with a great love that Franco dedicates himself to sharing his insights with others to facilitate this evolutionary leap forward.
Franco's work is aimed at assisting individuals in creating beneficial consciousness shifts and realignments within their personal lives, so that they may not only lead more fulfilling lives, but become the agents of change our world needs.
Frequently Asked Questions
How long do I have access these recordings?
After enrolling, you have unlimited access to this course for as long as you like - across any and all devices you own.
Become fully immersed in your own self-discovery process! You have the key to truly transform your life!