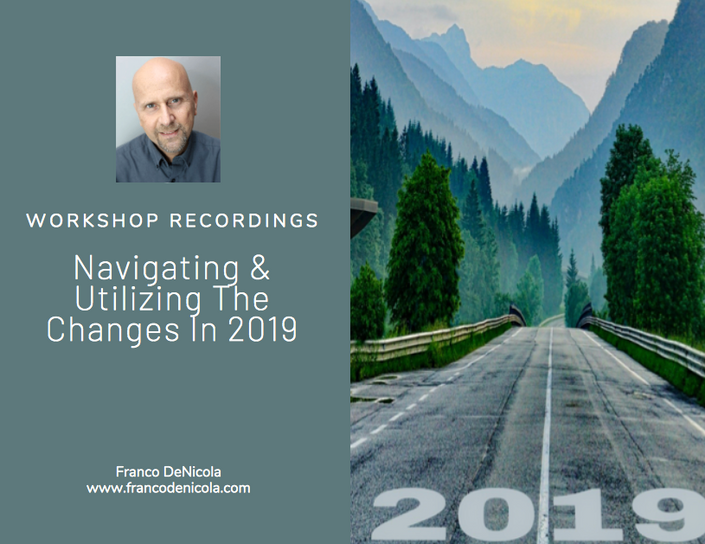 Navigating and Utilizing the Changes in 2019 Workshop
Prepare Yourself For The Next Stage Of This Shift!
Enroll in Course
2019 is a pinnacle year with significant changes in store for us, which will prepare us for 2020. How we personally experience this year will vary depending on the direction we will take and how we choose to utilize it.
2018 has been an intense year for many people for it was the year where people were pushed to finally decide if they are moving forward into 5D or continue playing in 3D. As a result, many have also experienced considerable changes and upgrades. 2019 is playing an essential part in the theme of change which is and has been the main theme for 2018 & 2019.The energies have been propelling us forward individually and collectively preparing us for the next stage of this Shift! And even though there are times when it seems overwhelming, we are part of the most exciting time in our human history!
For many of us, the time has come to say goodbye to the 3D existence and actively adjust ourselves to embracing 5th-dimensional consciousness. This involves releasing old paradigms and ways of life and forging new ones. Now is the time to get excited and inspired by all that is taking place. It is time to more fully navigate our life forward using our heart/soul and creative abilities!
Our role in this time of significant change is shifting, starting with each of us personally and extending to the people we interact with and our part in the collective. How we respond to what we are experiencing personally has a significant impact on the people around us and the collective more than ever.
We are being called to take an active role in transforming the human experience and the planet by utilizing the changes taking place personally and collectively. Are you with us?
This workshop was put together to provide a clearer understanding of what is taking place, how to utilize it and how to move forward while making full use of this opportunity being offered. 2019 can be experienced with ease and excitement or with fear and struggle, the choice is yours to make.
Franco began this workshop with a process of letting go of everything leading to the moment and becoming fully present.The second process that followed was to completely release the past, such as the definitions, meanings applied, labels and attached emotions.
Franco ended the day with a guided meditation/activation to lock in and integrate the information and processes covered during the workshop.
During workshop Franco focused on:
•Taking a look at what had transpired in 2018 and what kind of energies were supporting us in getting ready for 2019, our next stage of change.
•A deeper understanding of 2019 and what the main theme is and how it will assist us and how we can utilize it.
•A look at what a shift from 3rd to 5th dimension would look like and the influence it has on a personal and global level
•Importance of connecting with higher self and then doing a process
•Releasing the 3D construct and the inverted matrix- what's the impact
•Embracing the changes coming in without the fear
•What's in store for us in 2019
•A glimpse of what 2020 is shaping up to look like
•A process to release the past and activate a personal reset
•How to communicate with people from a genuine state rather than a programmed or emotionally driven state
•Navigating from a higher perspective
•Importance of staying grounded within one's self
•Utilizing more the observer state and how key it is to shift things
•Following your passion to remain in alignment with your true self and to contribute in a more significant way.
•Importance of being yourself and what does that mean
•How people are going to feel with the energies coming in, the difference between people actively committed to shifting versus the ones not wanting to shift.
•A look at all the changes in relationships, within oneself, family and friends and globally.
•What is true compassion - how it is instrumental at this time?
•How to view what's happening around us, with people, systems, organizations, infrastructures, friends and family – how to view it and understand how it serves.
•A look at the stuff that comes up for us – how it's structured and how it comes about, how in many cases, it is more than what we personally have experienced, the tie to our lineage, collectively and from past lives.
There are several processes during the workshop to make the experience more powerful. You will walk away with powerful tools to better navigate this coming year.
Your Instructor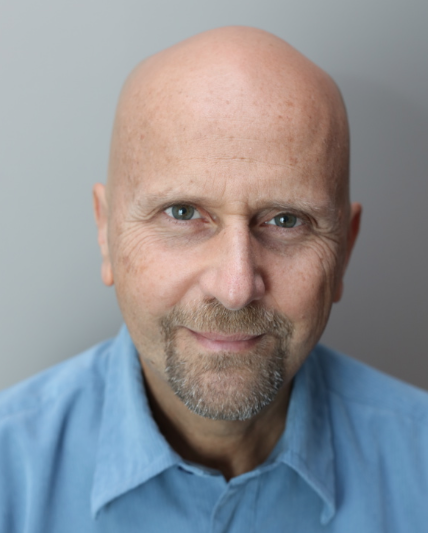 Franco DeNicola is a spiritual guide dedicated to assisting humanity in these times of great individual and collective changes. From an early age, Franco's access to higher dimensions of consciousness allowed him to recognize our true spiritual nature and understand our greater purpose for being on earth – which is to experience, play and evolve as souls on a physical journey.
Because humanity is transitioning from an ego-driven and fear-based world to one that is aligned with our true nature of peace, oneness, compassion and cooperation; it is with a great love that Franco dedicates himself to sharing his insights with others to facilitate this evolutionary leap forward.
Franco's work is aimed at assisting individuals in creating beneficial consciousness shifts and realignments within their personal lives, so that they may not only lead more fulfilling lives, but become the agents of change our world needs.
Frequently Asked Questions
How long do I have access to the workshop?
How does lifetime access sound? After enrolling, you have unlimited access to this workshop for as long as you like - across any and all devices you own.
What if I am unhappy with the course?
We would never want you to be unhappy! If you are unsatisfied with your purchase, contact us in the first 30 days and we will give you a full refund.
Propel Yourself Forward in 2019 Navigating Through These Changes With Clarity!