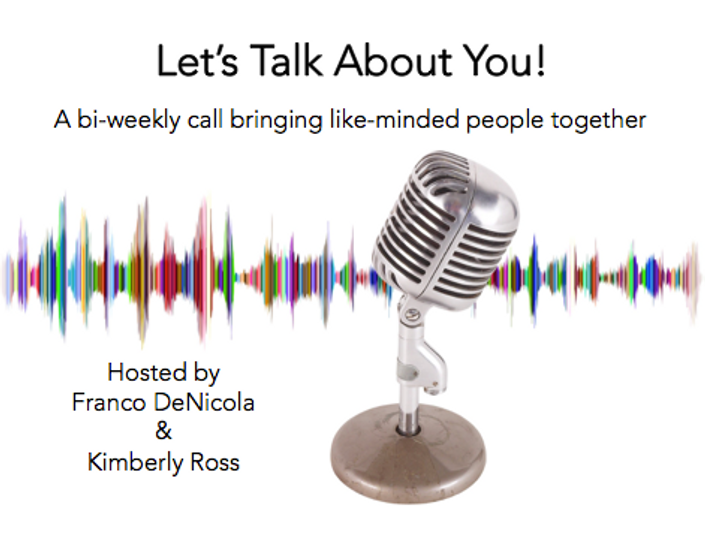 Let's Talk About You!
A bi-weekly call bringing like minded people together to discuss Our True Human Nature.
Enroll in Course
"Let's Talk About You" is a 2 hour bi-weekly Zoom call that we launched Wednesday November 7th, 2018 and since then we have been meeting every other Wednesday at 7:00 pm EST. This is an interactive platform with the focus on understanding our true human nature and living your authentic self as it was meant to be.
More and more people are questioning their life purpose and being pushed from within to explore and understand a higher aspect of themselves. This will lead them to an awareness of the beliefs and programs that have been running them. This in turn also creates a desire to release these limiting beliefs and programs so they can live a higher level of personal freedom.
This is an exciting time of growth that can also come with some challenges and frustration, especially when it seems like you are alone and no-one understands you! "Let's Talk About You" will be a place where we come together and talk about the things that are on our minds while supporting one another in the process. A place where you can ask about the things that are challenging you now or topics you may want to go deeper with. You can also share your own insights on what is working for you or the wisdom you gained by confronting something you wanted to change.
This is membership based, so we can grow a community of like-minded people who are interested and devoted to moving forward in understanding and living from a higher perspective. The membership fee is $30.00 a month (CAD), you can join anytime or stop your membership at anytime. Each call will be approximately 2 hours.
Our group is growing! Come join us!
Here's a quick look at the schedule for 2020:
January 8th & 22nd
February 5th & 19th
March 4th & 18th
April 1st, 15th & 29th
May 13th & 27th
June 10th & 24th
July 8th & 22nd
August 5th & 19th
September 2nd & 16th & 30th
October 14th & 28th
November 11th & 25th
December 9th & 23rd
This will be a great opportunity to come together and share as a community! This ongoing forum will encourage its members to continually look deeper into their own programs and beliefs so we can release the limitations and illusions that impede our personal freedom! These are exciting times and many changes are under way on a personal and global level, so we need to have a solid foundation and clear understanding of the roles we play in this epic shift!
Your Instructor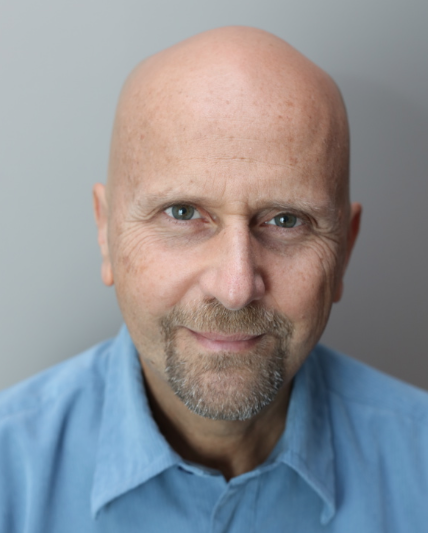 Franco DeNicola is a spiritual guide dedicated to assisting humanity in these times of great individual and collective changes. From an early age, Franco's access to higher dimensions of consciousness allowed him to recognize our true spiritual nature and understand our greater purpose for being on earth – which is to experience, play and evolve as souls on a physical journey.
Because humanity is transitioning from an ego-driven and fear-based world to one that is aligned with our true nature of peace, oneness, compassion and cooperation; it is with a great love that Franco dedicates himself to sharing his insights with others to facilitate this evolutionary leap forward.
Franco's work is aimed at assisting individuals in creating beneficial consciousness shifts and realignments within their personal lives, so that they may not only lead more fulfilling lives, but become the agents of change our world needs.
Frequently Asked Questions
Can I join even after it starts Nov. 1st 2018?
Yes you can join anytime . Replays will also always be available if you've missed a week or would like to re-listen to a call.
Will there be replays?
Yes! Replays will be posted after each call.
What if I am unhappy with the course?
We would never want you to be unhappy! If you are unsatisfied with your purchase, contact us in the first 30 days and we will give you a full refund.
How long do I have access to the replays?
After enrolling, you have unlimited access to the replays for as long as you are subscribed as a member - across any and all devices you own.
How long will the calls be?
Each call will be approximately 2 hours long.
This bi-weekly call will be a great opportunity to connect with like minded people and gain additional insights to the true nature of your authentic self while also having access to the experiential knowledge gained by this online community!