Deprogramming, Clearing, Empowerment
Workshop
The biggest challenge we seem to be having during this transformational process we are going through is, the letting go of our old self, programs, adopted beliefs, emotional charges, labels, definitions of our experiences, non-serving connections, and entanglements with others.
Many of us understand how important it is to clear the slate, so to speak, but may be having problems getting to the core on their own and becoming truly free. This process started some time ago for many, and for others no so long. Regardless, if we can do it more effectively, it would expedite the process, and we could experience our new state much sooner. Many of us would love to be more instrumental in the planetary transformation. More reason to be your clear state and higher state.
This workshop is geared to assist you in deprogramming, clearing and empowering your self.
Let us face it; we are very much run by programs, conditioning and the collective projection of life. With everything going on, you are likely currently going through a roller coaster of emotions and witnessing a complete breakdown of how our world operates. Our collective plan is to continue to stimulate the opportunity to transform and upgrade our human experience and our world, which we are in the midst of.
To aid our progress, we are moving forward in this shift in consciousness with dizzying speed, which can have us spinning around unable to get our footing. At the same time, there is a profusion of information bombarding us on all fronts that we now have to digest, process and discern on a whole other level.
This is a time where we should be making decisions and choices from our higher perspective and create intentionally from a higher understanding and knowing. However, this may be more challenging if we are bogged down with heavy inverted 3D programming, obscuring us from a clear view of our True Nature. We need to be able to rise above the ego programming and operating system and reclaim our place in the driver's seat and create from an empowered position.
This two and a half-day workshop was geared in identifying the programming that may be bogging us down and applying practical tools to assist in releasing and clearing programs. So that you may liberate your powerful and creative self!
The first two days of the workshop were focused on identifying our programs. While looking at our everyday lives and accessing what may be unintentionally reinforcing our old patterns, viewpoint and the inverted matrix agenda. We also did hands-on exercises and processes that will be helpful tools to apply as you continue on your journey. (Make sure you have a pen and paper handy!) On day 3, we did live Q&A for further clarification in regards to the material covered.
This workshop can be used as a powerful tool for moving forward in bringing the highest aspect of yourself to the forefront and to accelerate your transformation.
A look at what Franco covered:
Clearing our energy field (Process)
Bringing ourself in alignment and present (Process)
How to identify what is a program and what your personal programs are (Self-exploration time)
Getting to the core programs (Process)
Discerning between ego mind and higher-self (Exercise)
Looking at your patterns (Process)
How your mind is keeping you in inverted 3D and shift it
What programs are behind the things we say and do
The importance of observing how we talk to our self and others
Being mindful and aware
The power of writing down observations and following through to the core. (Hands-on)
The subliminal influence of the things you listen to and watch when it comes to holding space for the inverted matrix agenda
Being attentive to projected thoughts from other sources and how to recognize them.
Looking at your challenges and the programs attached to them
The importance of being in your heart-space for effective clearing
Consistency is your friend
Rewiring your neural pathways
Reconnecting all parts of yourself and using the different resources
Creating an activation phrase
Looking at the energies coming in and how they are shifting us
Using your expanded imagination to create your world
A creative exercise on exploring how to be imaginative (Process)
How breathwork can be beneficial in releasing on many levels and shifting us away from our challenging state as needed.
A breathwork exercise and related process
Many practices and processes!
Meditation/activation to lock in work done
On day 3, a live Q&A
This workshop is intended to further support you in stepping into your powerful self in all your glory!!
This is a workshop you do not want to miss if you are ready and are feeling the call to shift your life and play on a different level and on your terms.
We want to encourage as many people as possible to join us. Please share the information about this workshop with all your friends and family!
The more of us coming together and creating a shift in oneself, the more effective it will be to shift things globally!
Your Instructor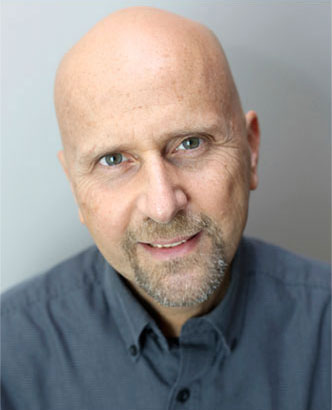 Frequently Asked Questions
Can I download the recordings?
Yes! You can download both the audio and video recordings!
How long do I have access to the recordings?
How does lifetime access sound? After enrolling, you have unlimited access to these recordings for as long as you like - across any and all devices you own.
This will be a hands on workshop with practical tools to assist you in your journey!