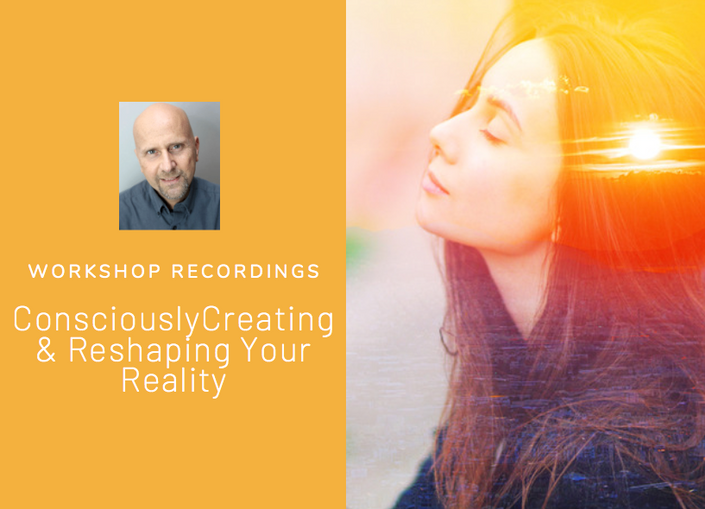 Consciously Creating & Reshaping Your Reality
The Full Recording of this Live Stream Workshop
Enroll in Course
Consciously Creating & Reshaping Your Reality
Live Stream Workshop Recording
The theme for this Live Stream workshop was on the fundamentals of how your reality is created and how involved you are.
Are we constantly creating every second of every day? Is it possible to not create? Are we creating on purpose and is there a purpose that goes beyond our mind's understanding? Why does it sometimes appear that we are unable to create what we want?
When you look at life, I'm sure there are times when everything comes together perfectly, and there are times when you wonder why is this happening to me or why are things going in a completely different direction?
When we want to change things up and move in a different direction, it can seem like a challenging endeavour, and things don't always unfold the way we had envisioned. Why are things not turning out the way we want them too? Are we missing some information when it comes to creating? This, of course, can lead to frustration and anxiety, because shouldn't it be easier?
Have you ever wondered how we really create our reality and what is involved?
Are we fully responsible for everything that we experience in our life?
What about the Law Of Attraction, does that play a role? Do we attract experiences or stuff to us by our thoughts, or is there more to it?
During this one-day workshop, Franco shared his insights on the underlying principles of the how and why your reality unfolds a certain way and what you need to look at if you want to be in the driver's seat of your reality creation.
He also did several hands-on processes to align & shift things so that you are more consciously involved in your creation.
It is time to look at how powerful you really are in your creation and co-creation and how to utilize it to move forward in a more significant way. Also looking at agreements made and the roles we take on to be a facilitator of sorts to the different people in our lives and the collective.
During this one-day workshop Franco explored:
•The habit of living, how is that established?
•Wants versus Needs versus Higher Purpose
•Is there a law of Attraction, if so, is it part of our creation experience?
•Is the soul in charge, if so, to what degree?
•Who & what navigates our purpose
•Is our purpose a constant, and the only reason we are here?
•The human entities role
•The Collectives role
•Who has the ultimate last word - Super Consciousness?
•The clever Ego mind and its purpose and how to shift it
•How our programs and beliefs dictate our life journey and how they can possibly get in the way or at least slow things down
•Is that Karma stuff still a factor, and how does that work?
•Our higher purpose and how to align with it at the different levels
•What usually happens in the creation process?
•What's the actual creation process?
•Cultivating personal awareness
•Understanding the Game
•The benefits of meditation in the creation process
•Conscious creation with complete alignment and process involved
•Processes
•Meditation/Activation
The recordings from this workshop will give you a better understanding of how you are creating your reality and the tools to direct your reality to be in harmony with your higher purpose. And also how to use the different aspects of self to create with more ease.
Listening to the audios or watching the videos will be time well spent towards gaining a better understanding of how to become a more conscious creator and shift your reality!
This was an information-packed day with several processes during the workshop and closing guided meditation activation to integrate the work done and to make the experience more powerful.
We would like to encourage as many people as possible to join us, so please share the information about this recorded workshop with all your friends and family! The more of us coming together and creating a shift in oneself, the more effective it will be to shift things globally.
A workshop you do not want to miss!
Your Instructor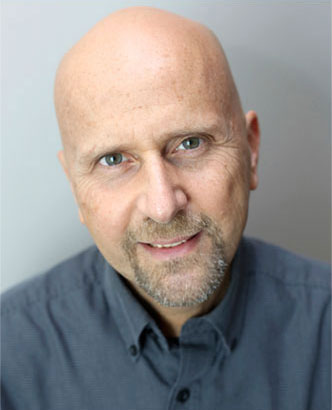 Franco DeNicola is a spiritual guide dedicated to assisting humanity in these times of great individual and collective changes. From an early age, Franco's access to higher dimensions of consciousness allowed him to recognize our true spiritual nature and understand our greater purpose for being on earth – which is to experience, play and evolve as souls on a physical journey.
Because humanity is transitioning from an ego-driven and fear-based world to one that is aligned with our true nature of peace, oneness, compassion and cooperation; it is with a great love that Franco dedicates himself to sharing his insights with others to facilitate this evolutionary leap forward.
Franco's work is aimed at assisting individuals in creating beneficial consciousness shifts and realignments within their personal lives, so that they may not only lead more fulfilling lives, but become the agents of change our world needs.
Frequently Asked Questions
How long do I have access to these recordings?
How does lifetime access sound? After after purchasing, you have unlimited access to the recordings for as long as you like - across any and all devices you own.
Will I be able to download the recordings?
Yes, you will be able to download the audio recordings.
Consciously Create Your Reality!