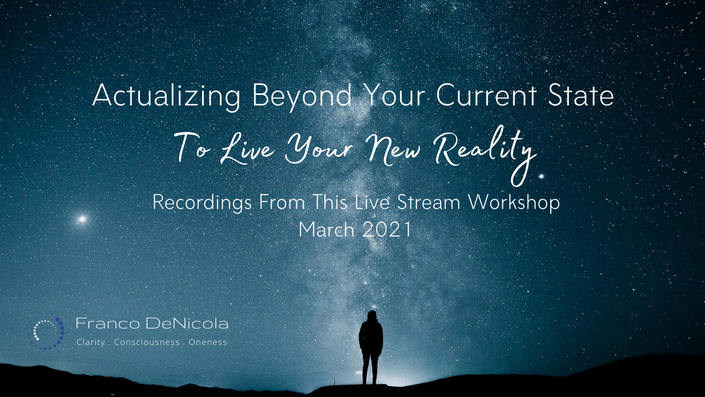 Actualizing Beyond Your Current State To Live Your New Reality
Recordings From This 2-Day Live Stream March 2021
Enroll in Course
Being able to see beyond the current perceptions of ourselves and the world is the very foundation to enact and live a new reality personally and collectively. So now it is time to visualize it, feel it, actualize it and live it!
To assist with this process, we had an interactive and process-involved live-streamed workshop where we walked through the processes together to activate our capabilities further to experience a profound shift in our life and external reality. Are you ready to partake and experience what you have been waiting for?
It is hard to ignore that more than ever, we are being called from every part of beingness to step into our truer empowered state to redesign and upgrade our personal and collective reality and way of life. There are signs all around us in addition to what we have been feeling within. We know from our very core why we are here and why we have gone through all the preparation.
Most certainly, looking at the external world can overwhelm our senses, distract us, create anxiety and fear and throw us off balance leaving us scattered and fragmented. However, we know at a more conscious level that our true essence does not react in this way; it is only the ego doing the reacting.
As much as we have had our share of fun in our experience thus far, it is time for us to tap into our uniquely Human resources, pull in our scattered, fragmented selves to harness our true creative power! A power so strong and influential it has the capacity to change a world! We have all the tools within us to shift our personal reality and create something truly magical and amazing!
Our focus and intention need to be clear and uncluttered to make the optimum use of our creative abilities. It will then be easier to draw our attention inward and access the abundance of wisdom to transform ourselves and the world in a profound way. If we have been ever ready, the time is now.
Are you ready to bring into clear focus the 5D reality that is waiting to burst forth? We know we are the ones who are constructing and designing how our new world will look like and operate; therefore, we need to be operating from our highest creative potential.
In this two-day workshop Franco shared insights and tools to further assist us in actualizing the reality we desire to create, express and experience moving forward!
Here's what Franco looked at during this 2-day workshop:
- Accessing your true power state (Process)
- Everything is within you, and you are everything!
- Stepping out of our conditioned state
- Conditioned to what we consume
- Meaningless stuff
- Discerning what we pay attention to (news & alternate media)
- Distractions interfere with our creator state
- Writing out what you envision your reality to be
- Not focusing on old creation personally or collectively
- Accessing Source Spirit Essence (Process)
- There is more access now, paying attention & staying focused
- Accessing Joy, our true state
- Being in your higher essence and accessing your LOVING CREATOR state (Process)
- Observing the inverted game without attachment
- Collecting your fragmented self (Process)
- Letting go of any emotional charge or chords attached to the world outside of you
- Shifting away from fear (Process)
- The difference between co-creating and having the expectation of others creating for you
- Stepping into your own authority (Process)
- Getting on track with your own path
- Tuning into your higher self and viewing the current reality (Process)
- Collaboration & community and finding your tribe
- Incorporating our vision without impairing others
- Can others influence and limit our personal creations? (partners, children, friends, family)
- Cutting attachments & letting go of people who are tethered to us (Process)
- Experiencing our creative abilities (process)
- Meditation/Activation to lock in the work
This workshop is an opportunity to access and share a common vision of mapping out the new world in us all!
Join us in this high vibe adventure!
Your Instructor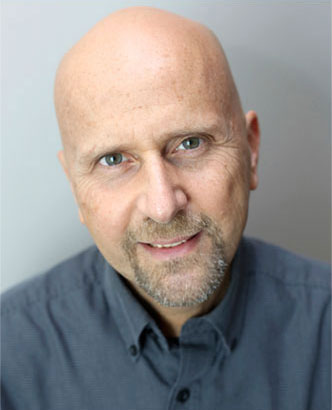 Franco DeNicola is a spiritual guide dedicated to assisting humanity in these times of great individual and collective changes. From an early age, Franco's access to higher dimensions of consciousness allowed him to recognize our true spiritual nature and understand our greater purpose for being on earth – which is to experience, play and evolve as souls on a physical journey.
Because humanity is transitioning from an ego-driven and fear-based world to one that is aligned with our true nature of peace, oneness, compassion and cooperation; it is with a great love that Franco dedicates himself to sharing his insights with others to facilitate this evolutionary leap forward.
Franco's work is aimed at assisting individuals in creating beneficial consciousness shifts and realignments within their personal lives, so that they may not only lead more fulfilling lives, but become the agents of change our world needs.
Frequently Asked Questions
When will the audio & video recordings be ready?
We do our best to have the recordings uploaded onto Teachable as soon as possible. Usually it takes about a week or so. We will send you an email once they've been uploaded!
How long do I have access to the recordings?
How does lifetime access sound? After purchasing, you have unlimited access to these recordings course for as long as you like - across any and all devices you own.
Will I be able to download the audio & video recordings?
Yes! Both the audio and video recordings will be downloadable or you can watch/listen to them from the Teachable platform.